Welcome to Petsupplierwholesale.com. It is the largest professional pet supplies wholesaler, providing services and solutions for the life-long needs of pets. The factory was established in 2006. After more than ten years of development, it now has a factory building of 30,000 square meters. The company has been committed to design, development and production of various pet products. The company has strong product development, design and production capabilities, a professional design and R&D team, a comprehensive technical talent team, and strong comprehensive capabilities. The company has advanced production equipment of high intelligence, and a total of more than 100 sets of equipment . These will bring you high-quality and low-cost products under a complete quality management system, so as to ensure a stable and high-quality product supply.
Since 2019, we have found that our products are in great demand in markets such as Europe and the United States, but we are only suppliers of most Chinese international trading companies and many retail platforms such as Amazon and AliExpress. We have never had overseas trade experience, so How can we sell directly to the European and American markets? After a long time of communication and opening up the logistics channel, we hired IT developers and foreign trade sales management, and then it took two months to create this website.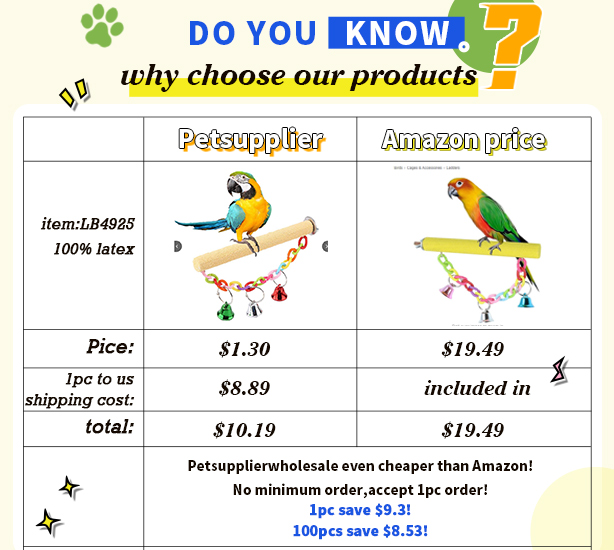 Petsupplierwholesale is an overseas wholesale websites, and our quality and price are our biggest advantages. We love pets, and we believe that pets make us better people
Petsupplierwholesale is willing to help buyers get the best prices, best products, and best quality manufacturers. Welcome to register a new ID to view our products. We believe that your business will flourish in the future.